Ritchie Sinclair (Stardreamer) Anang Inaabandaan >>> I have been avidly exploring the arts, primarily painting, all of my life. My artistic effort is both my personal approach to Spirit and ideally a source of inspiration to others. The theme of my art is love.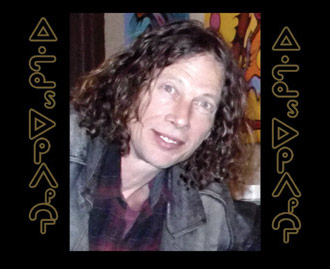 As a founding member of Norval Morrisseau's, "Thunderbird School", I am also an authorized teacher and proponent of the Shamanistic Arts.

I mentor individual art students yet also enjoy addressing audiences and facilitating workshops when the opportunity arises. Read my CV and find out more about my work.

"At the centre of any society,
representing it, are artists.

At the epicentre
of artistic movements
are visionaries who are,
in essence, civilization's eyes."
Contemporary Original Paintings
Commissions - Mural Installations
Signed Limited Edition Prints
Inquiries? Contact me